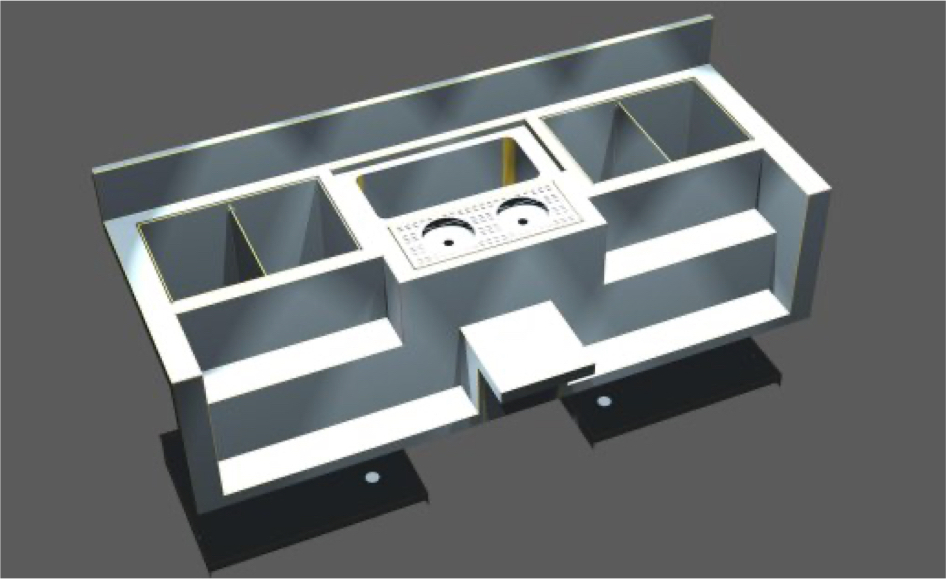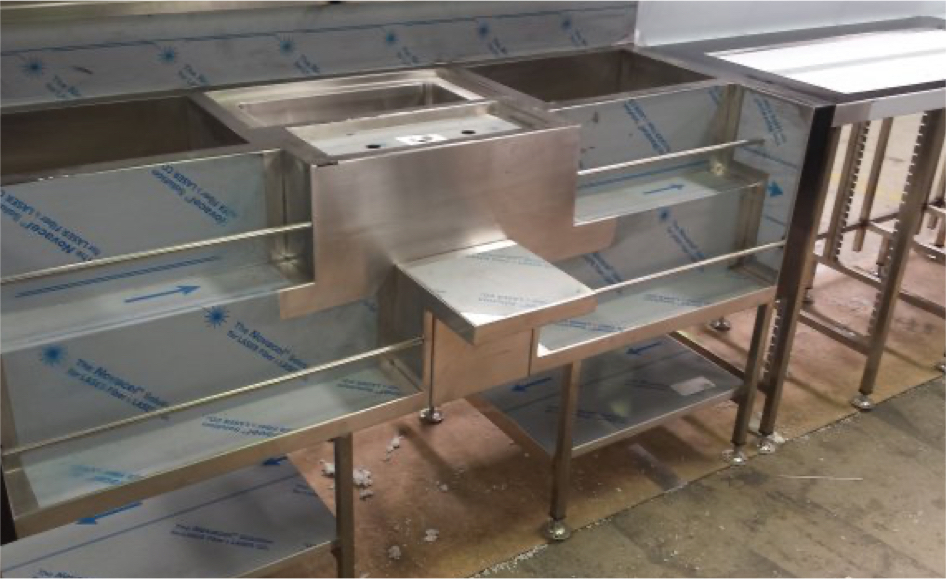 Practical Products is a Perth business, making commercial kitchen fittings and furniture. Their counters and workbenches are on show in prestige hotels and restaurants, for example Perth's Ku De Ta.
See http://www.practicalproducts.com.au/
For a long time P.P. have used 2D cad to draw the flat patterns, which are laser cut from stainless steel then folded into shape. From long experience, their draftsman Kevin Ball knows how to draw the 2D patterns of standard benches and shelves. But since November 2016, Practical Products have been using BricsCAD to model furniture in 3D, then unfold the 2D shapes from the 3D model. BricsCAD Platinum with Sheet Metal makes it easy to create quite complex designs, then get the correct pattern in one step.
Here's an example of a drinks mixing station modelled in BricsCAD, and fabricated ready to deliver.
Name: Practical Products
Date: 14 May 2022
Project type: Multipurpose Design